Best Progressive Jackpot Casinos
Play Progressive Jackpots Online
For the biggest wins, there's simply nothing better than progressive jackpots. These games offer you the opportunity to win huge sums of money while betting even the smallest stakes.
Progressive jackpot Slots games are responsible for some of the biggest online casino wins ever achieved. Certain games have surpassed the $10 million mark on numerous occasions.
Feeling lucky? Choose a game from the options above and play today!
What Are Progressive Jackpots?
The concept of progressive jackpots is very simple. Basically, while you play the game, a small percentage of each bet is added to a pot. This pot is communal with all the other people around the world who are playing the same game as you. The amount of money in the pot continues growing until someone hits the jackpot and takes the lot!
In the case of progressive Slots, this can take hours, days, or even months – depending on the variance of the game. Low variance progressive Slots will typically pay out around $10,000 – 100,000 for the jackpot. Meanwhile, games with a high variance will build much higher jackpots as more spins are typically required before one lucky player hits the required combination of symbols.
In these cases, the number of players will sharply increase once the progressive jackpot reaches a certain level, accelerating the process considerably. More players = more chance of someone hitting the jackpot. Even so, the progressive jackpots can still reach incredibly high amounts – the biggest of all time being just over $20m!
What Makes Progressive Slots Different From Video Slots?
'Normal' Video Slots are different from progressive Slots in a couple of key ways. This is despite the fact that some progressive Slots are by their nature, Video Slots using 3D videos to augment the gaming experience.
Progressive jackpot Slots are, unsurprisingly, all about the jackpot. Although they will give small wins with some frequency, the whole point of the game is focused on the big prize at the end of the rainbow; the progressive jackpot. As a result, these games have a lower RTP (return to player) percentage than Video Slots – typically around the 89-91% mark.
The biggest difference of course is the jackpot amount. It's true that Video Slots wins can reach some impressive heights when you're betting big and hit the right streak of free spins and bonus games. But even this is nothing on progressive Slots jackpots, which regularly run well into the millions of dollars!
Choosing A Progressive Jackpot Slot To Play
Remember that all progressive jackpot Slots are highly unique, just as all online Slots games are. Paylines/ways, bonus games, free spins, and most importantly jackpot amounts will vary from game to game. These can all be checked before you start, but the easiest way is to simply start playing and learn as you go along.
Depending on how ambitious you are with regards to your potential progressive jackpot win, you'll want to play certain games more than others. If you're looking to win the megabucks, high variance games like Mega Fortune and Mega Moolah are the way to go. If you'd be happy with a relatively smaller progressive jackpot (say, $10,000), then there are plenty of these lower variance games to choose from too.
Types Of Progressive Slots
As with most kinds of online casino games, progressive jackpot Slots fall into three broad categories, detailed below.
Standalone: specific to that particular game, at that particular casino. The progressive jackpot amount is indicated by a ticker which is shown to be gradually increasing over time.
Operator Specific: this kind of progressive jackpot Slot is owned by a particular family of online casinos (or 'operators'). For example, this progressive Slot could be available on every online casino operated by 888 Group. In this example, 888 would be the ones to pay when the jackpot is won by a player.
Provider Specific: these are progressive Slots games which are hosted by online casinos while still being owned by the game developers who created them. This typically leads to bigger jackpot amounts as there are players from many different online casinos all contributing to the communal pot. Winnings from these games are paid out by the software developer – for example NetEnt pay for Mega Fortune payouts.
Top 6 Progressive Jackpot Slots Wins
Progressive jackpots have the potential to grant huge, life-changing wins to any person who plays them. On certain games in particular, these jackpots rise to numbers not only in the millions, but tens of millions! Here's our rundown of the biggest online progressive jackpot Slots wins of all time.
€18,910,668 – the previous record set in 2013 was finally smashed in September 2018, by Microgaming's Mega Moolah Slot. This win is the current Guinness world record holder for the largest ever online progressive jackpot Slots win.
€17,861,800 – claimed in January 2013 and holding the record of the biggest ever progressive jackpot win for over five years, was NetEnt's Mega Fortune. It was won by a very lucky 40-year-old in Finland, who was playing 25 cents per spin at the time!
£13,200,000 – won at Betway in October 2015, this massive progressive jackpot win is the biggest ever produced by the ever-popular Mega Moolah. The jackpot was won by a British soldier from Crewe, after several months of frenzied playing by Slots enthusiasts determined to net the biggest ever win.
€11,700,000 – won at Betsson in September 2011 by someone playing the NetEnt progressive Slots game known as Mega Fortune. If that doesn't make you jealous enough, this jaw-dropping jackpot was won by a 20-year-old student! The young Norwegian from Hordaland took home what was, at the time, the biggest jackpot Mega Fortune had ever amassed.
$10,423,223 – won at Spin Palace Casino in April 2016 on The Dark Knight Slots game produced by Microgaming. The jackpot for this game is in fact linked to several Microgaming Slots, including Mega Moolah. The Australian player who took down the jackpot decided to remain anonymous.
€8,012,153 – won at Tipico mobile casino in April 2017 while playing Mega Moolah Mobile, which is produced by Microgaming. What makes this win even more crazy is that it happened only a month after the same game paid out a €6.6m jackpot! Like all Microgaming progressive jackpots, the winnings were paid in a single lump sum.
How To Cash Out Progressive Slots Wins
If you happen to get lucky enough to win, your first concern (right after jumping around the room) will probably be getting your hands on the money. The way your win is cashed out depends on the type of progressive jackpot you were playing on.
Provider-specific, also known as 'global' progressive jackpots, will pay out in one lump sum, and are exempt from the casinos' usual maximum withdrawal rules. This includes Mega Fortune, Mega Moolah, and many more. Casino-specific progressives giving smaller jackpots are usually paid out in smaller installments, subject to the online casino's maximum withdrawal rules.
Particularly in the case of very large wins, players tend to opt for claiming their winnings via secure bank transfer. Although this can take a few days to process, that's a small price to pay for ensuring it arrives to you securely. And once it's there, you're completely free to spend it how you like! You can also opt to receive your winnings via check.
The casino may even bring you a large novelty check to pose with – although you can refuse this and remain anonymous if you choose. Only one of the players in our top 5 above chose to be named, and we can easily understand why!
Which Progressive Jackpot Slots Are The Most Popular?

MEGA FORTUNE
This game, produced by NetEnt, is designed to give you a taste for the life of glitz and glamour that could be yours if you take home the grand prize. Mega Fortune is available at most online casinos with NetEnt games, and has an RTP of 96.6% – which isn't bad for a progressive jackpot game. This game actually includes three different progressive jackpots; the Mega Jackpot, Major Jackpot, and Rapid Jackpot. The prize for landing each of these is displayed above the reels in ever-increasing counters. The Mega Jackpot is the big one capable of making you into a millionaire overnight, but the Major Jackpot also delivers some impressive wins. Meanwhile the Rapid Jackpot will supplement your bankroll very nicely.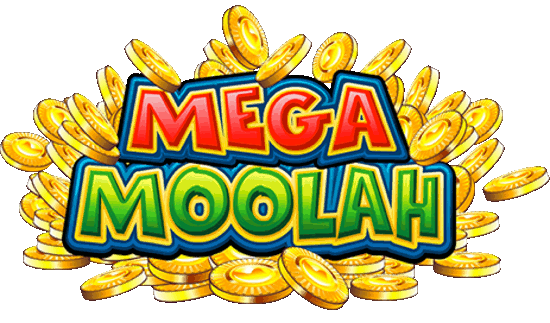 MEGA MOOLAH
This game is about as far removed from Mega Fortune as can be, in terms of style. Rather than glitz and glamour, Mega Moolah is multicolored and zoological in nature. But this game is not child's play – it is known in Slots circles as 'The Millionaire Maker'. Mega Moolah's RTP is 94% – around average for a game with such a large progressive jackpot. As a matter of fact, there are four different jackpots up for grabs in this game. The Mini, which starts at 10 credits; the Minor, starting at 100 credits; the Major, starting at 10,000 credits; and the Mega Progressive Jackpot which starts at a massive 1,000,000 credits. These can all be seen while playing, on the counters above the three reels.
Not all progressive jackpot Slots were created equal. Some are much more popular than others, particularly the ones which have a reputation for making lucky players into millionaires overnight! When it comes to this, there are two standout progressive Slots which blow the competition away; Mega Fortune and Mega Moolah. Each are heavily featured in our list of the top 5 progressive jackpot wins above.
Progressive Jackpots In Non-Slots Games
While the most famous and jaw-dropping progressive jackpots are typically found attached to Slots games, this isn't the only way to enjoy some exhilarating jackpot fun.
There are numerous other kinds of online casino games which come with progressive jackpots attached. Many different variants of Roulette, Blackjack, Poker and more can be played online with the added incentive of a potentially huge jackpot win! This doesn't usually change the rules of the game you are playing, often simply adding option of contributing to the progressive jackpot as a form of side bet.
Play A Progressive Jackpot Slot Today!
We've all had that daydream, of one day becoming a multi-millionaire and all the things we would spend such a windfall on. Progressive jackpot Slots can make that dream a reality, if you're lucky enough. Choose from the most popular progressive jackpot Slots and other games at the top of the page. You might just join the ranks of the overnight millionaires sooner than you think!