A Cyprus-based online casino gaming software provider that first appeared in 2006, Rival Gaming mainly focuses on online Slots. Their specialty is known as i-Slots, an interesting twist they've put on the classic and widely popular casino game. Although their main focus is Slots, Rival Gaming casinos do offer other table games, such as Blackjack and Roulette. Interested in Rival Gaming casinos and what they have to offer you? We've trawled the net and found the best Rival Gaming online casinos offering the biggest bonuses – choose one and play today!
Online Casinos With Rival Games
Most Popular Rival Gaming Casino Games
As you can guess, the most popular Rival Gaming casino game is Slots; specifically, i-Slots. This is because you no longer have to simply sit at a machine and mindlessly play. Instead, while you're watching the Slots spin, you can also follow along with a thrilling story to liven up your day.
Some of the most popular i-Slots games are:
As the Reels Turn: A multi-episodic Rival Gaming Slots game that involves a love triangle between a woman, the head of the local Mafia, and a casino boss. The drama in this tryst is sure to keep you on the edge of your seat!
The Back Nine: A simple i-Slots game where you 'golf' virtually and your payouts are dependent upon your performance. The less strokes it take for you to finish a hole, the better your prizes. Naturally, a hole-in-one gets you the biggest prize!
Baby Boomers Cash Cruise: Travel around the world virtually with this i-Slots game. You'll pack different types of travel accessories and transportation types! While you're 'onboard', you can play shuffleboard, bingo, and skeet shooting.
Cosmic Quest: Are you into sci-fi and action? Then this is the i-Slots game for you! In this two-part Rival Gaming casinos game, you'll get to experience plenty of space battles. Be sure to check out both parts to find out about mystery planets!
Rival Gaming Slots Games
What makes playing on Rival Gaming Slots so unique is the fact that they've created a whole new type of Slots game: i-Slots. These trademarked games aren't hard to learn, as they're just like the classic Slots game, but have different storylines, depending on which game you select. If you're a fan of riveting stories, then i-Slots is perfect for you!
Themes within the i-Slots category include golf, travel, outer space, the '60s, safari, and more! Because they cover a wide variety of genres, you're sure to find a storyline that you'll love following.
Other types of Slots games available on Rival Gaming casinos include 3 Reels, 6 Reels, and Progressives. Rival Gaming casino games vary in themes, such as Costume Party, Global Cup Soccer, and Heroes' Realm.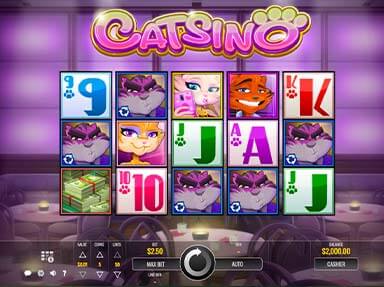 Rival Gaming Live Casino Games
Do you enjoy the atmosphere land-based casinos provide, but don't have the time or energy to make it out to your closest one? Live casino games offer the same experience, except you can take it all in from the comfort of your own home!
In live casino games, dealers run the games in real-time through a webcam and a backdrop that simulates a land-based casino. This enables you to feel completely immersed in the gambling experience, which means you can even forget you're playing from home sometimes!
Unfortunately, at the time of writing this article, Rival Gaming casinos do not currently offer this feature. But fear not, as you can instead head to one of our recommended live casinos instead. However, if you don't mind not having live dealers too much, Rival Gaming online casinos do still offer a wide variety of online casino games, so you can still have plenty of fun with the convenience of playing from the comfort of your own home.
Rival Gaming Slots Progressive Jackpots
When you choose to play on Rival Gaming Slots, you're getting in on some huge action. Rival Gaming casinos have their own section for Progressive Slots, where you can find plenty of interesting Slots variations to play. It's true that the jackpots may be a little less eye-catching than some you'll see at NetEnt casinos. But on the plus side there are a lot less people competing for them and they still have the potential to change your life!
Ever since 2009, there have been 253 total wins recorded and $8,179,774 total paid out! Some of the biggest wins include:
Money Magic: $303,835
Jackpot 5x Wins: $252,804
One Million Reels BC: $174,770
Strike Gold: $133,490
Major Moolah: $47,790
Not only do Rival Gaming online casinos offer you hours of entertainment, but they also open the door to some major winnings for you. Playing on Rival Gaming Slots is an excellent choice, especially if you take advantage of bonus offers too!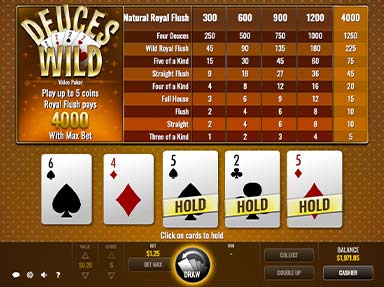 Other Rival Gaming Casino Games
While Rival Gaming casinos focus mainly on Slots (specifically i-Slots), this doesn't mean they don't cater to players who like other types of casino games. In fact, besides Rival Gaming Slots, you can also play:
Table games, such as American Roulette, Baccarat, Blackjack, Craps, and Pai Gow
Video Poker
Bingo
Keno
Scratch cards
Another type of online casino experience is live casino games where there are real-life dealers. These are being adopted by more and more casino software developers. Take a look at the next section to learn what live dealer games are and if they're the right type of game for you.
Rival Gaming Casino Games On Mobile
As mentioned before, Rival Gaming online casinos can be accessed from anywhere and anytime you want through their mobile gaming suite. Their gaming suite consists of 3 Reel and 5 Reel slots, as well as your favorite table games, such as Blackjack and Poker.
When you play Rival Gaming casino games on mobile, you won't have to worry about game graphics being compromised. Rival Gaming online casinos use world-class technology in order to bring you smooth, breathtaking graphics and animations so you're fully immersed when you're playing on mobile.
Not wanting to alienate any of their players, Rival Gaming has made it possible for you to play on any type of mobile device, whether it's iOS, Android, Windows, or otherwise. The easy-to-use interface and flexibility of their mobile suite ensures that you'll be able to access Rival Gaming casino games on whatever smartphone device you choose.
Rival Gaming Casino Bonuses
Online casinos are always competing for your attention, and Rival Gaming casinos are no exception! In order to entice you to play on Rival Gaming casinos, no deposit bonus offers are often available for you to take advantage of. This is a great way to test out their casino games and see if they're right for you.
Although Rival Gaming casinos' no deposit bonus offers are nice, there's tons more lucrative bonuses for you to get in on. For example, deposit match bonuses can take your money so much further, since Rival Gaming casinos will often match you penny for penny when you put money in to play! You're basically doubling the money you're playing with, so be sure to catch any deposit match bonuses if you see any!
Other bonuses Rival Gaming casinos may offer include free spins, money for free play, and more. These Rival Gaming casino bonuses come and go in a flash, so be sure to check out the casinos mentioned in our toplist often!
Rival Gaming Free Spins And Free Games
Rival Gaming casinos keep things interesting by throwing in free spins and free games throughout your time on their casino games. Scatter bonuses within games will help prolong your play time, since prizes like 25 free spins are pretty common.
Want to experience Rival Gaming Slots or other games, but you don't want to put down money yet? Fortunately, there are many reputable online casinos in our list above that offer free demo modes for you to test out their games. Once you've gotten a feel for things, you can then choose another of the Rival Gaming casinos in our recommended list above. Just claim your bonus, and get started on the road to hitting those jackpots!
Why Are Rival Gaming Casino Games So Popular?
Rival Gaming casino games have become so popular because they are innovators in an industry that is highly saturated. By thinking out of the box and offering a twist on a classic casino game, Rival Gaming casinos have created renewed interest for Slots games amongst their players.
When you play on Rival Gaming casinos, you'll notice that the interface is miles above the rest. This is because this software provider integrates 3rd party games into their platform seamlessly. It even has bespoke tools that make Rival Gaming casinos perform more efficiently and optimally.
In addition to incredible graphics and animations, Rival Gaming casinos also give you lots of options for customizing your online casino experience. You can choose from various bet sizes, toggle your audio options, and more when you play on Rival Gaming casinos, on both desktop and mobile! Unfortunately we didn't find the button that turns every symbol into a bikini model – but the Playboy Slot features at our recommended Microgaming casinos can help with that!
Rival Gaming Casinos: Unrivaled Innovators
For over a decade, Rival Gaming casinos have been growing in popularity because of their dedication to keeping the industry exciting and interesting. Rival Gaming online casinos launch new games every month, so even if you find yourself getting bored of games quickly, you'll always have fresh options every 30 days!
Recently, in 2014, Rival Gaming casinos came out with their mobile gaming suite, which lets you play your favorite casino games while on the go! Rival Gaming online casinos are coded using HTML5, meaning you can play on whatever device you choose, whether it's running iOS, Android, or Windows.
Choose From Our Rival Gaming Casinos List Today!
While Rival Gaming casinos don't have live dealer games just yet, it's just a minor inconvenience, seeing as they have a large library of exhilarating games and are always coming out with new ones every month. Because they have such an interesting and unique type of Slots game, it's definitely worth creating an account just to check i-Slots out. Plus, many of the Rival Gaming casinos in our list above are currently offering amazing bonuses. So what are you waiting for? Sign up now so you can get those free spins!